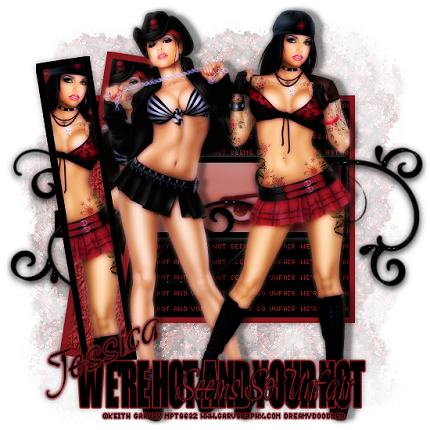 Dreamy came up with a wicked hot tutorial called We're Hot and Your Not from my 1st Bad Diva Kit!!
Whoooooooooooo this is Hotttttt! I love it Dreamy, thank you so much. I know you do not have a lot of time, and work so hard, so don't think I don't appreciate all you do! Muahhh!
You can find the Tutorial Here:
We're Hot and Your Not
Visit Dreamy's Blog here:
You can purchase this kit at any of my stores.
Just click a blinkie below of your choice.