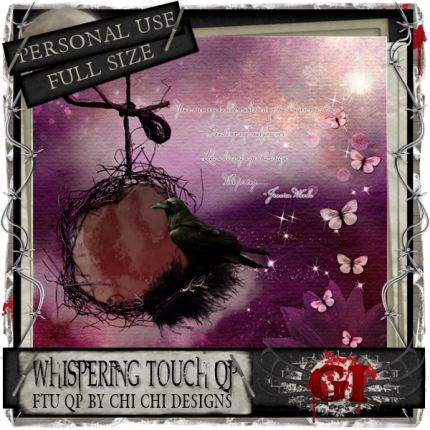 Cindy
created this stunning Quick Page for me called:
A Whispering Touch
from my PTU
A Whispering Touch Page Kit
This FS Quick Page is free to use for your personal projects. :) You can snag this at my personal store here:
Gothic Inspirations
This is QP is using my © A Whispering Touch Quote.
"Your memory is like a whispering touch upon my skin
Touching my soul forever. Like a kiss of a gentle breeze.
Whispering." ©Jessica Woods.
Thank you so much Cindy, this is stunning!
Please visit her fabulous blog here: