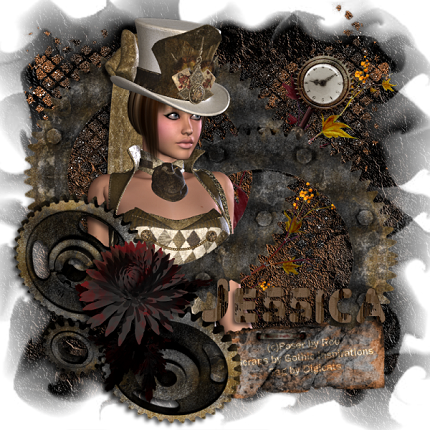 Dianna
with
Digicats (& Dogs)
created a wicked new tag for me and I just had to show it off! She is just so super good at this steam punk stuff not just in tags or tuts either, you should this girls kits! Steampunk comes very hard to me, as the vintage part of it usually throws me off...and I've been working on the main PTU kit for about two weeks now, sighs...lol.
This pressie is created from my FREE kit
Steampunk Sampler
!! This kit is part of
Heartbeatz Creationz Blog Trains!